Here you'll find a variety of resources available to you with your Meadville Library POWER Code. Not sure what that is? Look for a blue sticker on your library card. No blue sticker? Stop by the Main Desk.
Universal Class
Over 500 online continuing education courses are now available through our website!
These video based courses are for patrons interested in personal or professional growth. As a student, you can sign up for 5 classes at a time & can learn on your own time at your own pace. There is a wide range of subjects which are offered from expert instructors giving continual feedback. Continuing Education Units (CEUs) can be earned on selected courses.
Testing & Education Reference Center
TERC – the Testing & Education Reference Center offers test preparation & practice exams for high school, college entrance, professional certification and licensing, military, and civil service. Peterson's ebooks are available as well as tools for Career Assessment, a Resume Builder and the Virtual Careers Library. ECPL/Public Libraries of Erie County resource ~ Library card required – Also available to Crawford County residents.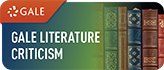 GALE Literature Criticism Online
GALE Literature Criticism Online represents a range of modern and historical views on authors and their works across regions, eras and genres presented as digitized pdfs  and reader versions of full text and excerpts.  Download, print and email article features are available, as well as citations and translations into multiple languages. ECPL/Public Libraries of Erie County resource ~ Library card required – Also available to Crawford County residents.
Ancestry & Ethnicity in America
Looking for up-to-date demographic, population, or relocation information? This is a searchable version of the book we have in Reference. If you're outside the library, click here. Log-in with your POWER code. Do not capitalize the pl (plxxxx).
Consumer Reports Online
Consumer Reports Online lets you find ratings and reviews for thousands of items. If you're thinking about making a major purchase or just want to see what people are saying about a new appliance, this is the place for you. To access from home, you'll have to enter your POWER Code (PLxxxx) when it asks for your Patron ID.
eBooks on EBSCOhost
Access, read and download ebooks through EBSCOhost. You'll need to create a new account to download books. From the "Sign In" page, click on the "Create a new Account" link. It only takes a moment to register and then you'll be able to sign in directly to keep track of your reading. Here's a list of supported devices: http://blogs.adobe.com/digitalpublishing/supported-devices. Log in with your POWER Code and the library barcode number (PLxxxxxxxxxxxx).
Gale Virtual Reference Library
Online access to encyclopedias and reference e-book sets. You can search the books, download articles from them in a number of formats, even have the articles read to you. At-home access is available. Simply enter just Meadville's POWER code, no barcode (PLxxxx).
Masterplots
If you're looking for information on literature, Salem Literature's Masterplots is a good place to start. Also available in the Reference Room, this 12-volume set summarizes works of literature, lists main characters, and provides critical analysis as well as suggestions for further reading. Use the POWER code to get access outside the library.
POWER Library
Electronic resources provided to Meadville Public Library through the State of Pennsylvania. Search for articles in magazines, journals, and encyclopedia. Find images for school projects. Locate repair information to fix your car. Get informed about medical issues. Use your POWER code followed by your library card number to log in.
Pronunciator
Pronunciator is a language learning system. Register in with an email address and your library card number and then follow the directions to get right to learning through your broswer or download apps for the iPad, iPhone, iPod, or Android tablet or phone.
The Paramount Vault
Paramount Now Streaming 175 Free Movies Online
Paramount Pictures has made available more than a hundred movies free to watch on Youtube. They call the project The Paramount Vault, a digital cinematic storehouse sorted into playlists of Classics, Comedy, Action/Adventure, Drama, Horror, Westerns, Science Fiction, and Thrillers, containing such pictures as Ironweed, Hamlet, Paris When It Sizzles, King Creole, Dark City, Funny About Love, and Margot at the Wedding.